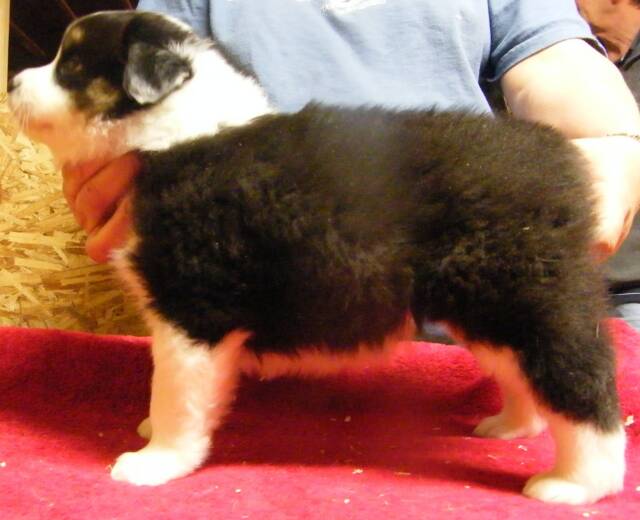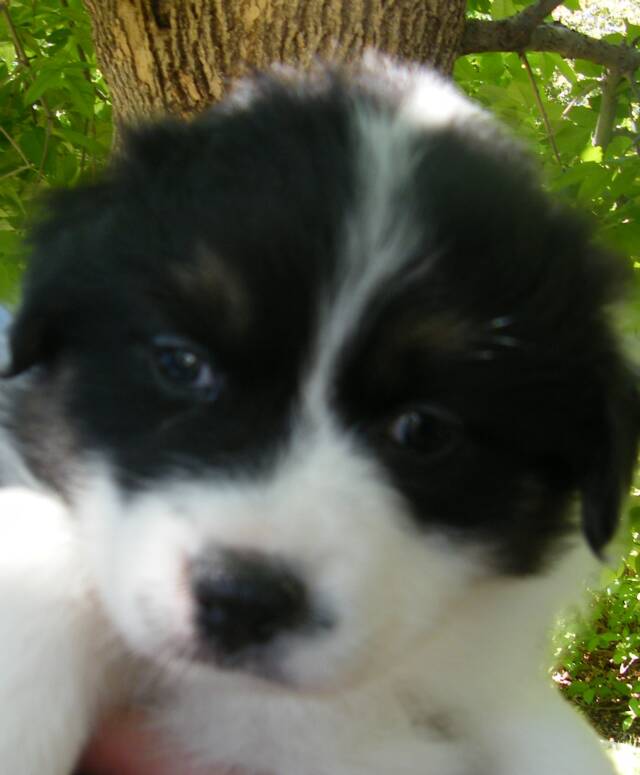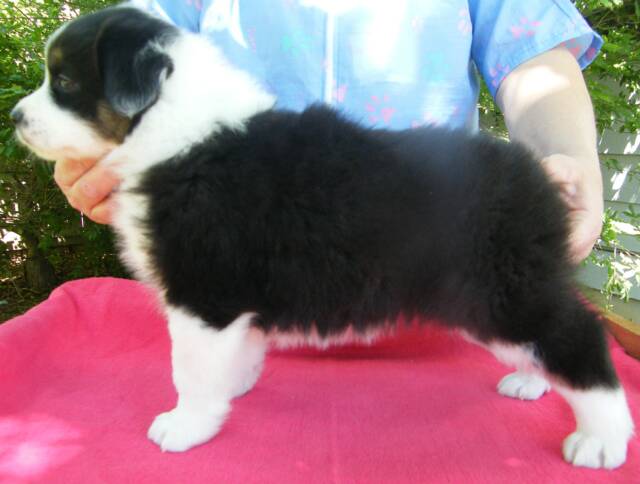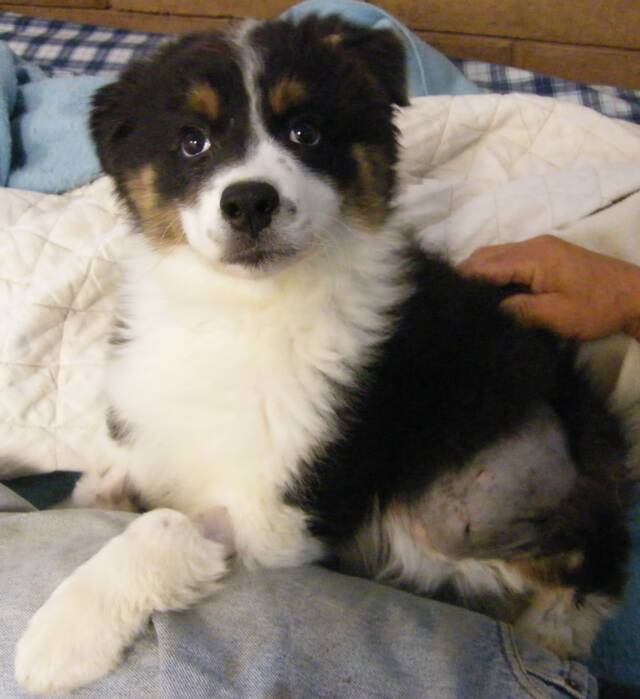 CH Trademarks Dangerous Outlaw,URO2, RN,CGC

"D.J."

This beautiful girl is DJ, a Danger granddaughter. Her Mom is AKC/UKC/ASCA CH Outlaws Trademark, a gorgeous red-tri owned by Trademark Aussies. DJ's sire is our own UKC/AKC CH Outlaws Urban Cowboy. We've been waiting 3 years for this very special puppy and she is all I could hope for.Thank you Kristen Hicks for allowing DJ to come live with us.

DJ  had a bit of a rough start. At 8 weeks of age, she contracted Parvo. It almost took her from us. But by the grace of God and prayers from all of our family, friends and clients plus the hard work and detirmanation of my vet clinic, DJ was pulled from deaths door and survived. Two days after coming home, she developed an infection in her hind leg causing it to swell horribly. Once again she went into the hospital, this time for Surgery to drain it and insert a drain. She was back in ICU on IV antibiotics for a week. She is finally home for good and recovering nicely. Through it all, DJ never lost her will to live or her sweet nature. Because of her ordeal, she has collected fans from all over. After her full recovery, and her hair grows back, she'll be hitting the show ring.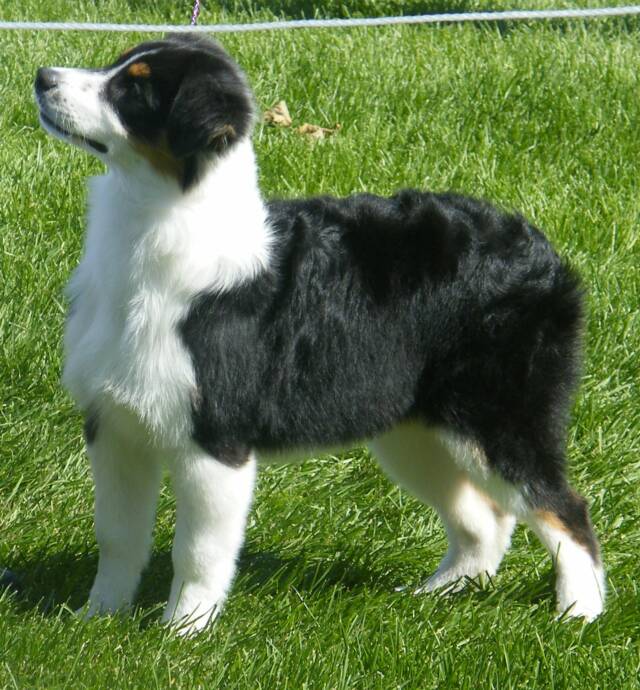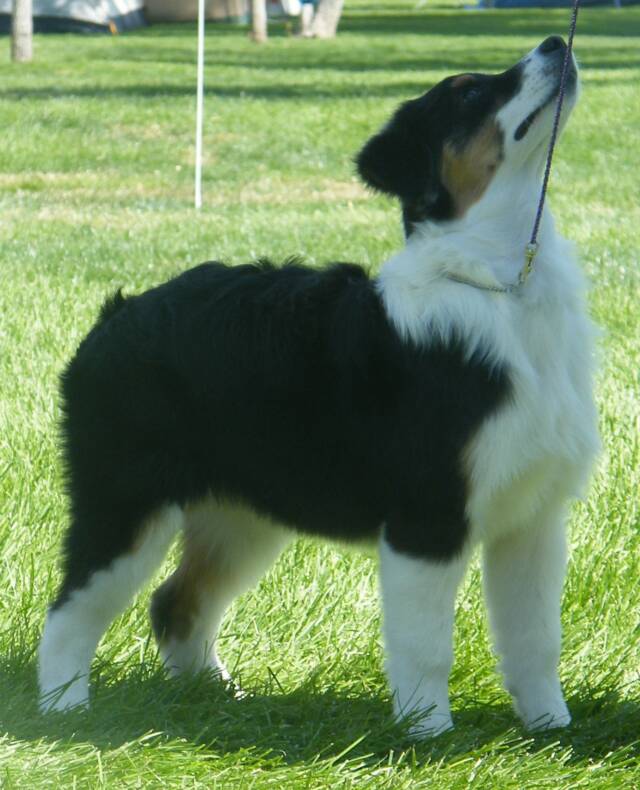 Isn't she gorgeous? DJ is almost 100% recovered and was 4th place in a very large class at the 2009 National Specialty pre-show.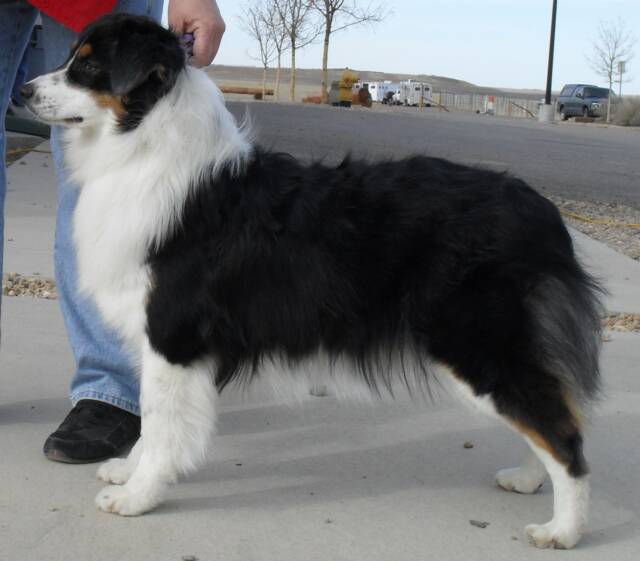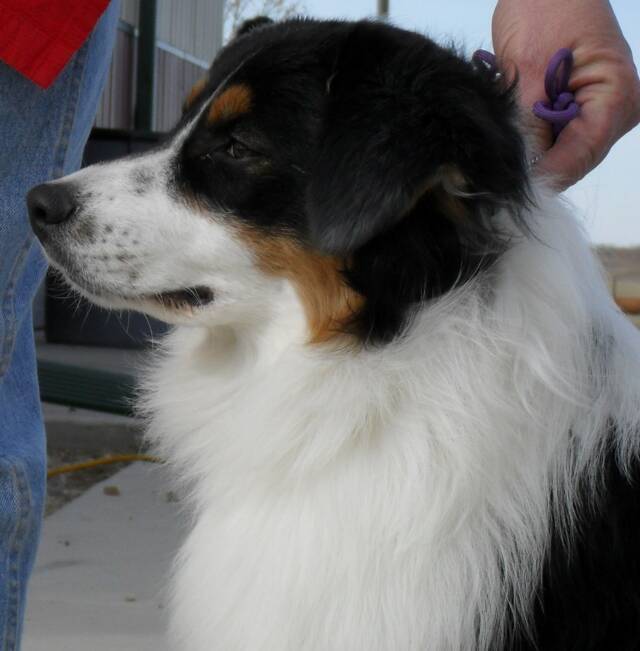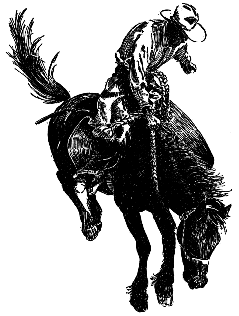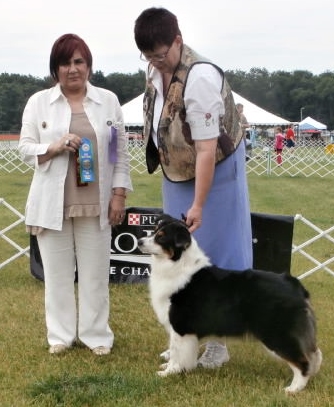 DJ and her daughter Ziva with their finishing title judge Sandi Atkinson

October 2013

Gateway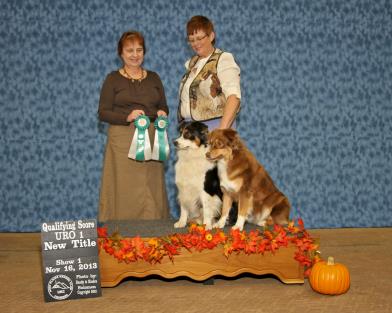 Hips-Good Elbows-Normal Eyes cleared 01/18/15